NOTES FROM ARDEN
BY STEVEN LEIGH MORRIS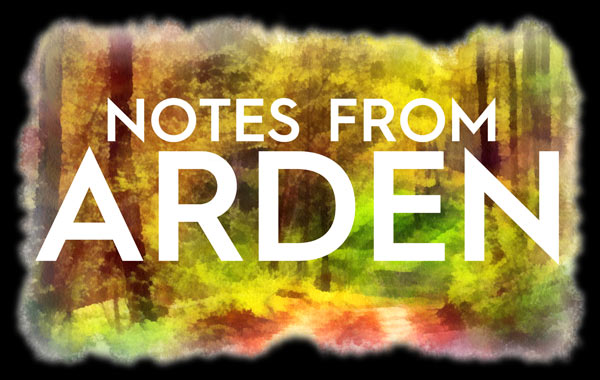 Jimmy Im's Gift to L.A., and Introducing Citizen Raw
BY STEVEN LEIGH MORRIS
Vanity Fair presented the L.A. theater community a huge gift on April 10th in the form of Jimmy Im's promo piece for the theater/cabaret show For the Record. The gift wasn't Im's unfettered adulation of a perfectly pleasant and sometimes amusing program of restaging old movies once directed by the likes of Quentin Tarantino and Baz Luhrmann, and using the children of celebs to do so. The gift was his framing of the somewhat hackneyed concept as "genius" – and how it could bring our otherwise flat-lining theater scene back from the dead.
Poor For the Record: They're now wondering what hit them.  This was supposed to be good PR, and instead they ended up being pilloried in the justifiably indignant theater community's firefight with Im.
FTR may have gotten unfairly caught in the crossfire, but it was truly heartening to read the blistering responses from L.A.  — see the 70 (as of this posting) comments on the VF website excoriating Im, his breathtaking ignorance and folly, so cavalierly broadcast from VF's national platform. Yep, our community has a pulse.
It shouldn't matter what others think of us, except that, in this instance, we're battling a bias dismissive of the quality of our productions. That bias is largely removed from the evidence of what's actually on our stages, and the evidence of L.A.-born productions transferring to New York, London, Warsaw and Beijing; the only reason it matters is the way it can deter audiences from exploring the more intriguing backwaters of our exotic stage scene. That's what hurts.  In a Tweet, Im dismissed all this as whining, which is something like calling a prisoner wrongly convicted a crybaby, when all he wants is to get out of jail.
Bill Raden's current Stage Rows takes up this, as well as provocative matters of gleefully dubious importance. Pauline Adamek spoke with the puppet designer of A Midsummer Night's Dream – the production closes on Saturday at The Broad in Santa Monica. We also spoke with playwright Charles Duncombe on what he had on his mind in his latest work at City Garage, Bulgakov-Moliere, and the relationship of political oppression to Russian Soviet culture, and to ours.
This week, we're premiering a new section, Citizen Raw, (it has a new menu button) that will be home to our more innovative, interactive projects. The first of these is the premiere installment of a cross-generational series called View from the Bridge, in which a 23-year-old, Stephanie Real, who's never before seen a play, caught Emilie Beck's Sovereign Body, presented by Road Theatre Company at Lankershim Arts Center. To launch both Citizen Raw and View from the Bridge, we look at Stephanie's perspective on attending the play, in order to address the nagging question when we look at theater audiences across the city: Can a lost generation of audiences be found?