Notes from Arden
In the few weeks, I'll be working on a transition team for Stage Raw, which will continue to thrive and serve. I won't be working on the day-to-day operations, but I'll be watching from a distance, and lending a guiding hand from that distance.– BY STEVEN LEIGH MORRIS
Featured Column
". . . Another plaintiff in the AEA lawsuit, Michael A. Shepperd, was just elected to the union's National Council – yes the same Council that overturned a 2/3 referendum of local membership to preserve the 99-Seat Plan, in April 2015. AEA's National Council, in its actions, has been largely dismissive of the stated concerns of Los Angeles stage actors over the past two years." — BY PAUL BIRCHALL
Got It Covered
Aspects of Mitchell's article have also now gone national, with theater advocacy pundit Howard Sherman posting a piquant editorial late afternoon Friday on the Arts Integrity website. "Colin Mitchell (seems), in essence, to "blame the victims" of Profiles for not speaking up sooner," notes Sherman. "Given this manner of engaging with a serious problem at one theatre that, unfortunately, is likely happening at other theatres and in the arts at large, Arts Integrity believes Bitter Lemons has gone from bitter to vile, and will no longer give further consideration to writing that appears on the site again." –BY PAUL BIRCHALL
Ask Corbett a Question!
Have a question about Los Angeles theater and don't know who to ask? We are now accepting submissions for an upcoming new section aimed to answer you most burning theater-related questions.
Around Town
What's bracing is that everything O'Neill tackled has been thoroughly reconceived in century-later terms, most impressively in some of the most originally-wrought dialogue I've heard in a long while: snappy, cryptic, cynical and ingenuous all at the same time. Better still, Kelley's own production transforms what might read stilted on the page into something rich and strange and alive.– BY MYRON MEISEL
The Summer of our (Dis)Content
Our Town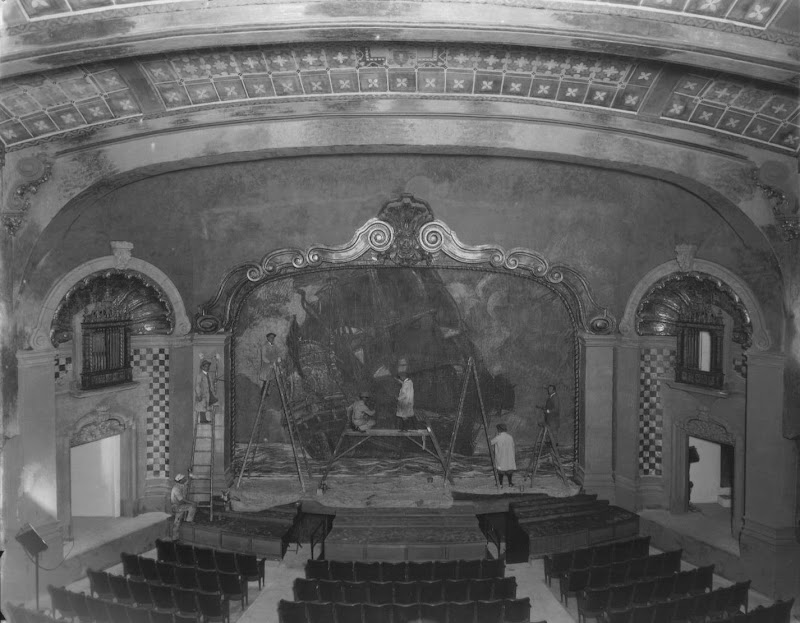 In his first-person account, director JAIME ROBLEDO describes the excitement and challenges of moving his production of Vanessa Claire Stewart's bioplay about Buster Keaton, "Stoneface," from its birthplace at the 99-seat Sacred Fools Theater Company in east Hollywood to the mid-size Pasadena Playhouse.