Notes from Arden
Lew ran backstage at the start of intermission, assembled the cast and lit into them, focusing his wrath on Pete: "You do NOT act while stoned! Acting is difficult enough, totally dependent on timing and on the connections you make with the other actors, and with the audience. You can't do any of that while stoned!"
There was a long, pained silence, broken by the rumble of Pete's voice:
"No white man ever yelled at me, and lived."
Featured Column
"When he came out everybody was yelling "Rudi, Rudi, Rudi!" As he passed me I said quietly, 'Mr. Nureyev.' He stopped and said 'Yes?' I don't remember the details, but I assume I reminded him of who I was and asked him for an interview. I don't recall if he agreed, or referred me to his manager, Chris Allen. But whatever happened, I was set up with an interview before the last Sunday matinee of his production of 'The Nutcracker.'" — BY NEAL WEAVER
Got It Covered
"The fallout following AEA President Kate Shindle's comments on two podcasts continues this week. The specific purpose of these interviews was not, it seems, specifically to discuss the Pro-99 movement – but the topic came up, and Shindle ended up trying to justify Equity's attempts to shut down equity-waiver." — by PAUL BIRCHALL
Ask Corbett a Question!
Have a question about Los Angeles theater and don't know who to ask? We are now accepting submissions for an upcoming new section aimed to answer you most burning theater-related questions.
Around Town
It's a strong ensemble, A Noise Within's longest suit, but arguably no one could resist its spasms of inspired wackiness. Camille, afflicted with a speech impediment that cannot pronounce consonants, the sort of convention no longer permissible without air-quote irony, is here so inventively incarnated by Rafael Goldstein that the disorder transcends issues of political correctness. To a lesser degree, the stereotype of jealous Spanish husband with a pistol is nearly as well overcome by Luis Fernandez-Gil's zealous embrace of all the ridiculousness of the role. Contrastingly, the ever-versatile Joshua Wolf Coleman instills an insinuating quality as an ambiguous doctor in the first act that one wishes paid off more heartily than the way in which the script strands him.–BY MYRON MEISEL
The Summer of our (Dis)Content
Our Town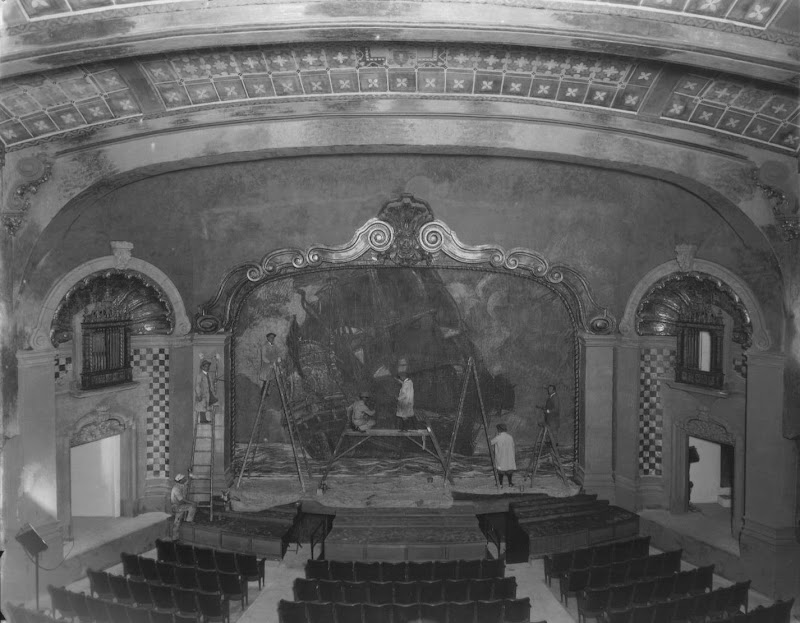 This is the second in a two-part series of moments remembered by people who either recorded them, or engaged in an activity best described by actress-director Jillian Amenante, "Putting on a play in L.A. is like trying to build a snowman in Florida." — SLM