Notes from Arden
Dear Violet and Mattie Fae, we understand that you like to control things and that you're exceedingly stubborn, but rather than keeping union actors out of 99-seat theaters, where nobody makes any money and people try to make art, wouldn't your efforts be more in keeping with the traditions and ideals of your union to get your actors into the Pantages? Why do you keep picking on Little Charlie, instead? Because the unemployment figures within your own union demonstrate that whatever it is you've been doing all these years simply hasn't been working.
Featured Column
"'Twenty dollars?' he said, incredulously. It was a good thing we were standing at the time, because at that moment I realized that I was considerably taller than he, and that tiny advantage was enough to get me through the moment. He began to play out a farce version of the events, in which I was cast as the big bad businessman out to fleece the poor, helpless little dancer. He wasn't really angry, and he was having fun. I think he enjoyed the audacity of my offering twenty dollars to a man who commanded ten thousand or more for a single performance." — BY NEAL WEAVER
Got It Covered
"I don't think theater folks have ever been reluctant to engage in profound naval gazing, but nowadays the discussion has become codified and sanctioned. If there is one good thing to have come out of the entire AEA/Pro-99 debacle, it's this: The folks who live and do their art here are now more united than ever before." — by PAUL BIRCHALL
Ask Corbett a Question!
Have a question about Los Angeles theater and don't know who to ask? We are now accepting submissions for an upcoming new section aimed to answer you most burning theater-related questions.
Around Town
I believe Jean Renoir said it takes about 25 years to know if a work of art is any good, obviating all instant criticism. (Walk through any "contemporary" art museum to confirm.) Certainly they mutate over such a length of time. Context changes, and more importantly, so do we. –BY MYRON MEISEL
The Summer of our (Dis)Content
Our Town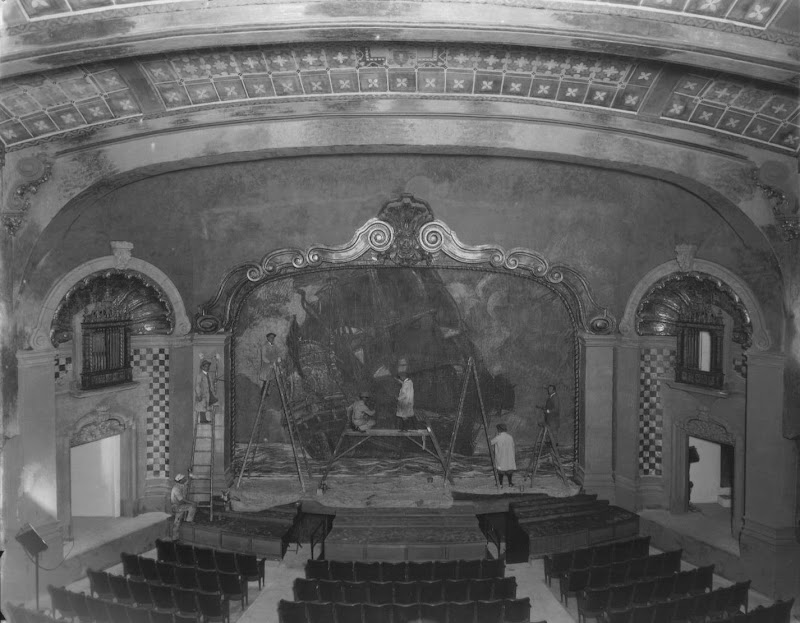 This is the first in a two-part series of moments remembered by people who either recorded them, or engaged in an activity best described by actress-director Jillian Amenante, "Putting on a play in L.A. is like trying to build a snowman in Florida." — SLM