Notes from Arden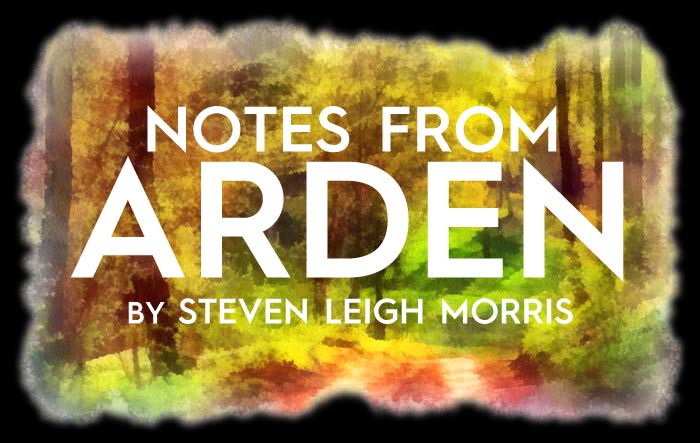 So, the Forest of Arden in As You Like It is the place where the ex-pats gather, those either cast out from the pomp of court, or self-exiled. If you're in the arts, if you love the arts, welcome to Arden.
To quote Duke Senior, his dukedom stolen by his brother:
"Sweet are the uses of adversity
Which, like the toad, ugly and venomous,
Wears yet a precious jewel in his head;
And this our life, exempt from public haunt,
Finds tongues in trees, books in the running brooks,
Sermons in stones, and good in everything.
I would not change it."
Featured Column
'Petrakova's manifesto undeniably boasts an "artist" sensibility, and steadfastly favors loyalty to a particular theater company over branding oneself as an individual performer. Her other ideas include curtailing the conventional roles of director, producer, and writer, along with transforming the concept of place. "We don't need traditional theatre space to create theatre, and spend thousands of dollars maintaining one, padding the pockets of greedy landlords. We need space to train, to meet, to work. When the good piece of theatre is born, it will find the place to be shown. I will watch it on the streets, on the roofs, in the abandoned houses, and pay for it."' — by PAUL BIRCHALL
Ask Corbett a Question!
Have a question about Los Angeles theater and don't know who to ask? We are now accepting submissions for an upcoming new section aimed to answer you most burning theater-related questions.
The Summer of our (Dis)Content